If you received this newsletter by email and the pictures do not show properly, please click on this link: http://www.saturnv.co.uk/newsletters/2009_jan.html
Members' satisfaction survey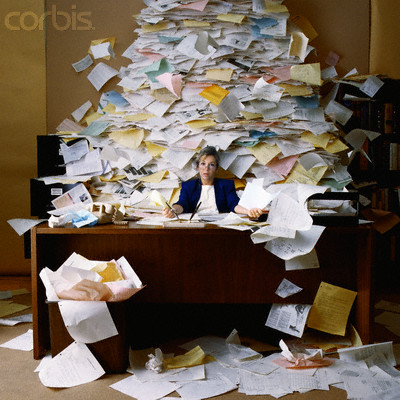 Many thanks to all of you who filled in and returned the members' satisfaction survey. This is a very useful exercise for all clubs and coaches because it enables us to clearly see where you feel we are doing well and where we can improve the service we provide.
The highest scoring coach for William Road was Marie Clark with an average of 9.875 (out of 10)
The highest scoring coach for de Stafford was Adam Reynolds with an average of 9.67
The highest scoring coach for Oakwood was Chris Bower with 8.96.
Congratulations to them; a bottle of champagne will be on the way from their club managers.

Half Term Holiday Activities
William Road available for private hire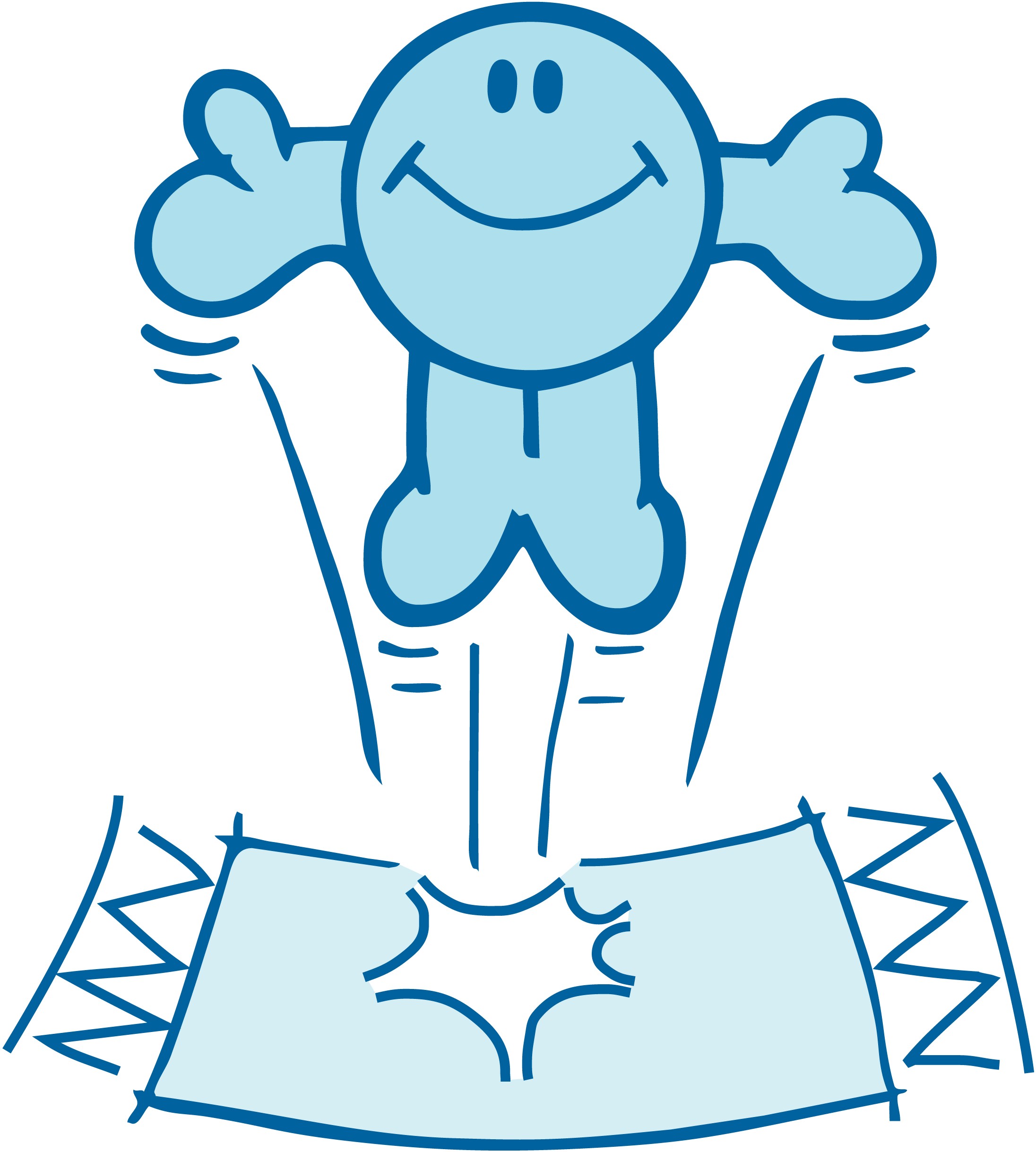 During school holidays, when the special needs schools and Kindergym are not in for their classes, we offer the available time slots to our members.
You can use the time booked for a family trampolining session, or for extra coaching for you and a few others, or even for some organised trampolining games for your family.
Sole use of the centre, complete with qualified trampoline coach is available for the same cost that the schools have during term time on contract - £30.75 per hour.
Available times for the February half term holiday are shown below under "Dates for your diary"
Maximum number of trampolinists at these sessions is 12.
To book, please phone Paul or Shirley on 01342 870543
Half Term Holiday Trampolining Mega Session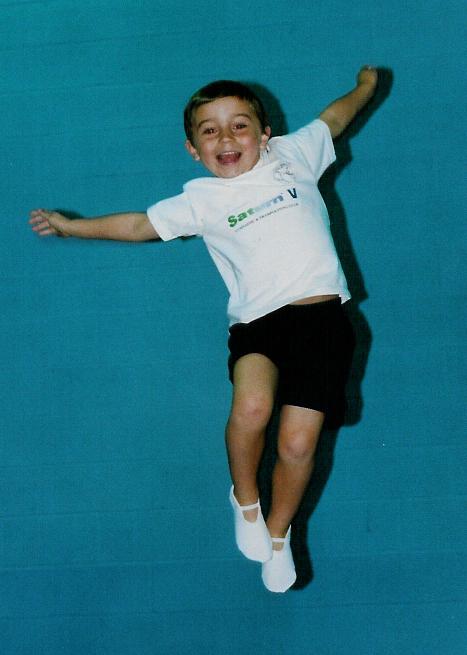 The February half term holiday Trampoline Mega Session is on Wednesday 18th February from 12.45 to 2.45
Minimum age for mega sessions is 6, unless already attending trampolining classes, in which case we can take from school age.

The mega session will be held at The Rebound Hall, William Road, Caterham on the Hill.
Cost is £8.80. Places are limited. To guarantee a place, please phone 01342 870543 to book before sending your payment to: Saturn V, Saplings, Felcourt Road, Felcourt, Surrey, RH19 2LA. Or book and pay online at www.SaturnV.co.uk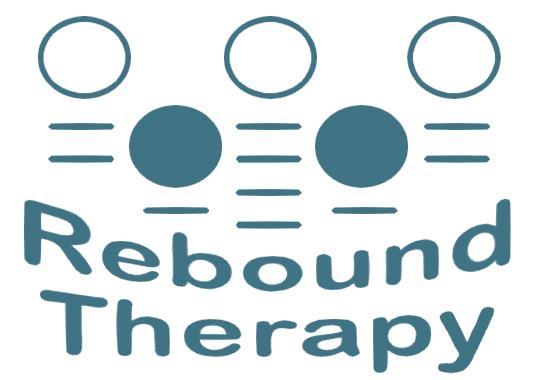 Sefra Crilly and Lucy Tozer both qualified as Rebound Therapy coaches in December. Congratulations to them
Recent Competitions
INTER CLUBS GYMNASTICS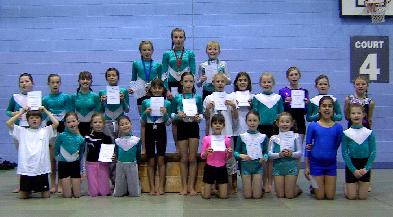 Another successful Floor and Vault Competition was held on Sunday 23rd November 2008, at de Stafford Sports Centre.
Gymnasts from member clubs Springfit and Pointers came together and amazed parents with their improved floor and vaulting skills. Judges, Paul and Shirley Kaye, said they were thrilled with the high standard the gymnasts brought to the competition this time. Pictured here are the medal winners.
From top left to bottom right: On the box top, Abbie Clifton (10+ Silver medal, Springfit), Amber Clifton (10+ Gold medal, Springfit), Katie Pidgeon (10+ Bronze medal, Springfit). Standing on the floor from left to right: Kerry Holland (Pointers), Zoe Burcombe (Pointers), Emily Charman (Springfit), Victoria Anglim (Springfit), Megan Davies (U9 Silver medal, Pointers), Daisy Roadnight (U9 Gold medal, Pointers), Dominic Montgomery (U9 Bronze medal, Pointers), Alicia Wearne (Springfit), Abigail Ferguson (Springfit), Holly French (Pointers), Emma French (Pointers), Madison Whitehead (Springfit), Oliver Westergaard- Belcher (Pointers), Francesca Bagley (Springfit), Molly Meese (Springfit), Hannah Bagley (Springfit), Carla Stoica (Pointers), Lucy Parker (Springfit), Stacey Connor (Springfit), Alexandra Stoica (Pointers), and Jessica Lawes (Pointers).
INTER CLUBS TRAMPOLINING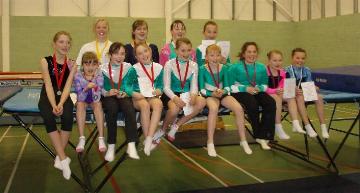 The Sports Hall at Moor House School in Hurst Green was the venue for the Saturn V Association's latest trampoline competition, held on Saturday 8th November. Member clubs from Caterham, Caterham on the Hill, Oxted, Horley, Hurst Green and Coulsdon all entered children for the competition.
The competitors ranged in ages from 6 to 17 years and their abilities and levels of experience were accommodated within 6 grades; ranging from relative beginner (SDF grade 8) to fairly advanced (SDF grade A3). All had to perform two routines in front of a panel of judges.
All the children pulled out all the stops and performed to the very best of their ability. There were some stunning performances. All competitors received a certificate of achievement for entering and medals were awarded for high scorers.
It was a particularly successful day for 6 year old Abigail Moore. It was her first ever competition and she won the gold medal in the under 9's Grade 8 section. Abigail attends trampolining classes at the Rebound Hall in Caterham on the Hill and is pictured second from the left in the top row with all the other happy medal winners.
FLAIR COMPETITION
Gymnasts and Trampolinists from Pointers and Springfit competed at a recreational competition at Walton Xcel in November 2008.
The clubs were invited by Flair gymnastics and trampoline club to help celebrate their centenary, and the Saturn V children came away with some honorable distinctions. It was a fantastic occasion with a James Bond theme and many displays from the Flair gym team to keep spectators entertained throughout the day. Over 14 clubs from the South East area came to participate in judged vaults and floor routines.
All entrants from both Saturn V clubs worked very hard and showed superb routines. Out of their sixteen entrants - eleven gymnasts and five trampolinist's - eleven members won a placing and took home eight medals.
From Springfit, Abbie Clifton was placed 4th in the intermediate girls under 10 age category, with Holly Bird and Amber Clifton achieving 3rd and 6 th places in the under 13s, and Luisa Del Maschio came in 6th place in over 13s. Gold medal winner Zoe Briscoe (15) who won the top spot in the over 13's category incorporating a recently learnt no-handed cartwheel in her routine.
From Pointers, Megan Davies placed 7th in the Novice under 9 category, with Daisy Roadnight placing 6th and Cecily Bateman placing 4th in the Novice under 10 category. For trampolining, proud parents watched as each name was called up to the podium for a medal. Lauren Acutt received Gold in the Level H under 9 category, Liam Chenery won Bronze, Lauren Pettifar won Silver and Leila Mani-Lundie won Gold in the Level H under 15 category, and finally Felicity Gibbs won Gold in the over 15 category.
Pictured bottom left is Gymnastic Gold Medalist Zoe Briscoe and right is Trampoline Silver Medalist Lauren Pettifar.


Gymnastics Displays
On Monday 17th November and Wednesday 19th November 2008, Pointers, the de Stafford branch of the Association, held their final class display for the year. They were very successful and it gave parents an opportunity to see what their children have been working towards and how much they had improved. All parents and coaches from Pointers were very pleased with the standard of the gymnasts and how much they have all improved since the last displays that were held in July.
Pointers' progress medal winners for November 2008 were: Bethany Gough (Monday 5:30 – 6:30), Holly French (Monday 6:30 – 7:45), Caitlyn McPherson (Wednesday 4:00 – 5:00), Jessica Moore (Wednesday 5:00 – 6:00) and Anya Mockett (Wednesday 6:00 – 7:15).
Springfit club, the Horley branch of the Saturn V Association, held their class displays on 21st November.
Pictured here from left to right are all the progress medal winners from Springfit: Hollie Knight (10), Lucy Parker (7) Zoe Briscoe (15), Adam Herwig (11), Emily Charman (12).



The displays are arranged twice a year to showcase gymnasts' progress throughout the previous 6 months. Each child is recognised for the progress they have made, and coaches award a progress medal to the child they consider to have made the most effort and shown the most enthusiasm for gymnastics since the last display.
Forthcoming Competitions
Please see "Dates for your Diary" at the end of this newsletter for details of planned competitions for 2009.
Spaces
We currently have spaces in the following classes:

Trampolining:
William Road, Caterham on the Hill:
Monday 7.30 (teenagers class), Monday 8.30 (adults class), Tuesday 4.30, Tuesday 5.30, Wednesday 5.00,
Thursday 5.30, Thursday 8.30 (adults class), Friday 5.00, Saturday 12.00, Saturday 1.00
Greenvale, Selsdon:
Tuesday 4.30
Kindergym
William Road, Caterham on the Hill:
Wednesday 12.45

de Stafford Sports Centre, Caterham on the Hill
Monday 5.30, Monday 6.30, Wednesday 4.00, Wednesday 6.00

Gymnastics:
Oakwood Sports Centre:
Saturday 12.00
If you have friends who would be interested in joining any of these classes, please ask them to contact Paul or Shirley on 01342 870543 or email info@SaturnV.co.uk
Family Holidays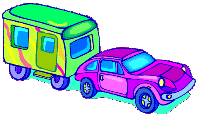 Those of you who miss classes due to family holidays are welcome and encouraged to make up the time by attending additional classes at William Road, de Stafford or Oakwood.
Please note however that this facility is only available during school holidays. (During term time all classes are full so this facility would not be viable.)
If you would like advice as to which classes would be suitable to make up time, ask your coach or phone the office on 01342 870543.
---
Club Calendar 2009

Tuesday 17th February: 12.30 to 1.30 and 1.30 to 2.30 William Road available with coach for private hire
Wednesday 18th February: Trampolining Mega Session William Road 12.45 to 2.45
Friday 20th February: 9.30 to 10.30 and 1.30 to 2.30 William Road available with coach for private hire
Saturday 28th February: Inter Club Trampoline Competition at Moor House School 2.00pm
Friday 20th March: Saturn V / ESSSP Schools Special Needs Trampoline Competition at Moor House 1.00pm
Sunday 22nd March: Tumbling and Acro Competition at Oakwood, Horley 2.00pm
Tuesday 7th April: 12.30 to 1.30 and 1.30 to 2.30 William Road available with coach for private hire
Wednesday 8 th April: Trampolining Mega Session Wm Road 12.45 to 2.45
Tuesday 14th April: 12.30 to 1.30 and 1.30 to 2.30 William Road available with coach for private hire
Wednesday 15th April: Trampolining Mega Session Wm Road 12.45 to 2.45
Friday 17th April: 9.30 to 10.30am and 1.30 to 2.30 William Road available with coach for private hire
Tuesday 26th May: 12.30 to 1.30 and 1.30 to 2.30 William Road available with coach for private hire
Wednesday 27th May: Trampolining Mega Session Wm Road 12.45 to 2.45
Friday 29th May: 9.30 to 10.30am and 1.30 to 2.30 William Road available with coach for private hire
Sunday 14th June: Floor and Vault Competition 2.00pm de Stafford
Saturday 27th June: Inter Club Trampoline Competition at Moor House 2.00pm
Friday 24th July 9.30 to 10.30 and 1.30 to 2.30 William Road available with coach for private hire
Tuesday 28th July: 12.30 to 1.30 and 1.30 to 2.30 William Road available with coach for private hire
Wednesday 29th July: Trampolining Mega Session Wm Road 12.45 to 2.45
Friday 31st July: 9.30 to 10.30am and 1.30 to 2.30 William Road available with coach for private hire
Tuesday 4th August: 12.30 to 1.30 and 1.30 to 2.30 William Road available with coach for private hire
Wednesday 5th August: Kindergym Funtime Wm Road 12.45 to 2.45
Friday 7th August: 9.30 to 10.30am and 1.30 to 2.30 William Road available with coach for private hire
Tuesday 11th August: 12.30 to 1.30 and 1.30 to 2.30 William Road available with coach for private hire
Wednesday 12th August: 12.30 to 1.30 and 1.30 to 2.30 William Road available with coach for private hire
Friday 14th August: 9.30 to 10.30am and 1.30 to 2.30 William Road available with coach for private hire
Tuesday 18th August: 12.30 to 1.30 and 1.30 to 2.30 William Road available with coach for private hire
Wednesday 19th August: Kindergym Funtime Wm Road 12.45 to 2.45
Friday 21st August: 9.30 to 10.30am and 1.30 to 2.30 William Road available with coach for private hire
Tuesday 25th August: 12.30 to 1.30 and 1.30 to 2.30 William Road available with coach for private hire
Wednesday 26th August: Trampolining Mega Session Wm Road 12.45 to 2.45
Friday 28th August: 9.30 to 10.30am and 1.30 to 2.30 William Road available with coach for private hire
Tuesday 27th October: 12.30 to 1.30 and 1.30 to 2.30 William Road available with coach for private hire

Wednesday 28th October: Trampolining Mega Session Wm Road 12.45 to 2.45
Friday 30th October: 9.30 to 10.30am and 1.30 to 2.30 William Road available with coach for private hire
Saturday 7th November: Inter Club Trampoline Competition at Moor House 2.00pm
Sunday 8 th November: Acro and Tumbling Competition at Oakwood 2.00pm
Tuesday 22nd December: 12.30 to 1.30 and 1.30 to 2.30 William Road available with coach for private hire

Wednesday 23rd December: Trampolining Mega Session Wm Road 12.45 to 2.45
Friday 25th December to Friday 1st January 2010 William Road closed for Christmas break